Send Inquiry
Sludge Dewatering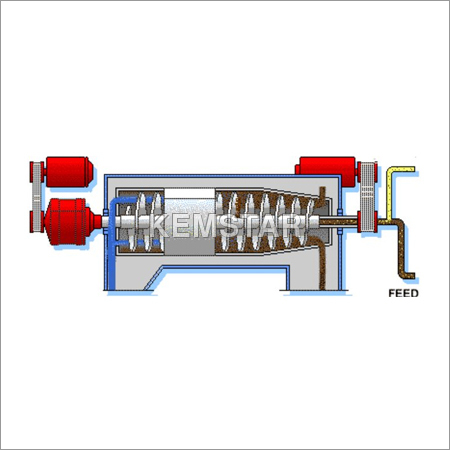 Sludge Dewatering
Product Code : 05
Brand Name : KEMSTAR PROCESS SOLUTIONS
Price And Quantity
Minimum Order Quantity
1 Kilograms
Price
15000 INR/Kilograms
Sludge Dewatering Flocculant
Why flocculants are used in dewatering application?
Flocculants are used in solid liquid separation to increase the efficiency of the unit operation equipment by increasing the density difference between solid and liquid phases.

Stronger and bigger sized flocs are always suitable for the decanter as it provides the required density difference to get maximum solid recovery in the wet cake, leaving behind clear centrate.

IN belt press, the selected flocculant should be able to make flocs as well as increase the drainage of the water separated thru belt in limited time.

In dewatering application, the dose levels are always mentioned in

"Kg/T of dry solids"

as it takes care of fluctuation in the % solid in the feed and it gives better idea about the usage of flocculant per ton of dry solid processed/dewatered.
Kg/T of dry solids =

Flocculant dose in ppm


Solid in slurry in gm/ltr



Equipments used for Dewatering in Industries.
Horizontal continuous Decanters

Vertical bowl batch type centrifuges

Multiple Belt Filter Press

Single belt Filter press

Bag filters

Plate & frame Filters



Features of Kemstar flocculants:
Extensive range of flocculants for every substrate

Available in High to ultra Molecular weight with anionic, cationic & non ionic charges.



Services offered by Kemstar:
We provide services for the extensive field trials for the selection of best flocculants and plant trails to stabilize the application.
Please contact

Kemstar

with the details of the application & process parameters to enable us to suggest suitable product to you. If needed our field person will make visit to conduct lab dewatering testing at site to select the best performing flocculant
Trade Information
Supply Ability
200 Kilograms Per Day
Delivery Time
1 Week
Branch Address
Kemstar Process Solutions,
190/2, Toran Apartments,
Anandvatika Society,
Sector 22, Gandhi Nagar 392022

Phone: 022 25004810
Contact person: Mr. Abhay Doshi