Send Inquiry
Industrial Deodorizers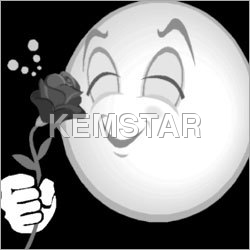 Industrial Deodorizers
Product Code : 07
Brand Name : KEMSTAR PROCESS SOLUTIONS
Industrial-De-Odorizers
Deokem deodorizer uses chemical destruction or odor neutralization mechanism to destruct the foul odor. Traditionally odor control systems were based on masking agents. Selected ingredients, extracts, essential oils and fragrances in neutralization products give a large number of substances that can react with malodorous components.
Mechanism of Deodorizing:Neutralization happens in many ways:
Construction causes the malodorous gas to react chemically with another substance to form a third odorless product.
Combustion, is a method much like construction, but leaves a product with a pleasant smell rather than no scent at all.
Counteraction, where an opposing substance is added to a malodorous substance & interferes to neutralize it.
Features of Deokem Deodorizer:
Non Toxic, made from the naturally available compounds and essential oil
Biodegradable thus keeping the environment pollution free.
Effective over wide range of process condition
Principal uses of Deokem Deodorizer:
Municipal dumping grounds
Industrial Solid waste management areas
Industry using mercaptant, pyridine, solvents as raw material
Foul smell arising out of Effluent plant, aeration tank & sludge disposal area.
Branch Address
Kemstar Process Solutions,
190/2, Toran Apartments,
Anandvatika Society,
Sector 22, Gandhi Nagar 392022

Phone: 022 25004810
Contact person: Mr. Abhay Doshi